Principals
Products include Pressure Relief Valves, Process Valves, Pressure Transducers/Transmitters, Load Cells, Flow Meters, High Pressure Filters, Thermocouple and RTD Probes, Chart Recorder Supplies, Industrial Ovens and Wire and Cable. Back-up support and training services are also offered. Industries served include Aerospace, Government, Educational, Commercial, Military, Manufacturing, Pharmaceutical, Research and Development Labs, Universities, Petrochemical and Gas.
Lance Valves, Inc.

80 West Drullard Ave., Suite 200
Lancaster, NY 14086
Phone: (716) 681-5825
FAX: (716) 706-1319
Website: www.lancevalves.com
Ball Vales (Brass, Carbon Steel, Stainless Steel), Butterfly Valves, Gate Valves, Globe Valves, Check Valves
3B FILTER COMPANY
4642 West 92nd Street
Oak Lawn, IL 60453
Phone: 708-636-6240
Website: www.3bfilters.com
Tee-type and In-line filters. Up to 40,000 psi rated. Replacement elements, Filter Carts and Filter Panels.

Smart Measurement
10437 Innovation Drive
Suite 315
Milwaukee, WI 53226
Phone: 414-299-3896
Website: www.smartmeasurement.com
Manufacturer of the following type of Flow Meters: Magnetic, Thermal Mass, Coriolis Mass, Ultrasonic. Positive Displacement, Turbine, Variable Area, DP Meters, and Vortex.
TECSIS/WIKA
771-F Dearborn Park Lane
Worthington, OH 43085
Phone: 614-430-0683
Website: www.tecsis.com
Precision Pressure Transmitters and Transducers with ranges up to 60,000 psi. Differential Pressure Transmitters from 0.5 psid to 10,000 psid with high line pressures. Load Cells from Subminiature sizes to Large Canister types. Compression, Tension, Rod-end, In-Line, Pancake, Cantilever Beam and Load Pin.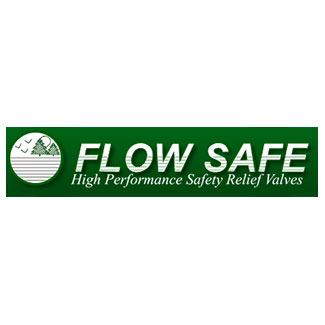 Flow Safe, Inc.
S-3865 Taylor Road
Orchard Park, NY 14127-2297
Phone: (800) 828-1036
FAX: (716) 662-2580
Website: www.flowsafe.com
Soft seated spring operated safety valves, micro safety relief valves, liquid pressure relief valves, unloader valves, and pilot operated safety relief valves.
SENSORTEC, Inc.
7620 Disalle Blvd.
Fort Wayne, IN. 46825
Phone: (219) 497-8811
(800) 213-3820
FAX: (219) 497-8822
Website: www.sensortecinc.com
Resistance Temperature Detectors (RTDs), Thermocouples and Tube and Wire style temperature sensors.